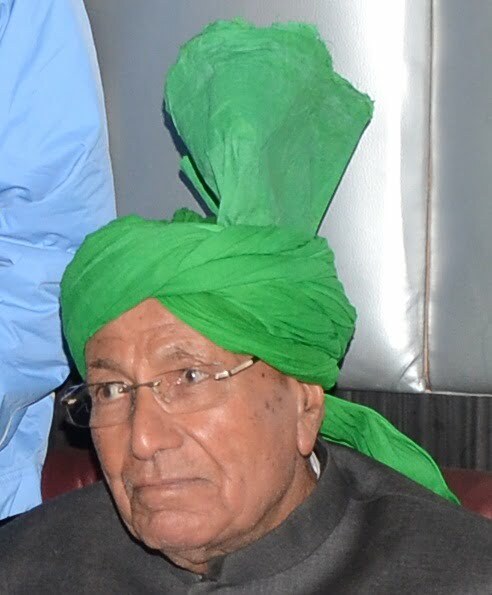 Supreme Court judge Uday U Lalit recused himself from hearing former Haryana Chief Minister Om Prakash Chautala's petition in the teachers' recruitment case.
Justice Lalit, who was part of a bench headed by Justice F M I Kalifulla, recused himself on the ground that had appeared for some of the accused in the case. Justice Lalit had earlier recused himself from hearing Ajay Chautala's petition on a similar ground.
Chautala, his son Ajay Singh and three others are serving a 10-year jail term in the case.
The apex court has now posted the appeals of various convicts challenging their conviction and sentence, for hearing on 21st of this month in the case. Chautalas and 53 others, including two IAS officers, were convicted in 2013 by the trial court for illegally recruiting over three thousand junior basic trained teachers in Haryana in 2000.
Uday Umesh Lalit was a senior Supreme Court lawyer prior to his elevation as a judge in the Supreme Court of India.
Lalit, who hails from Maharashtra, worked with the former Attorney-General, Soli J. Sorabjee, from 1986 to 1992.
Among others he represented Amit Shah in the Tulsi Prajapati encounter case