Apollo Tyre's – a new initiative for safe driving on wet roads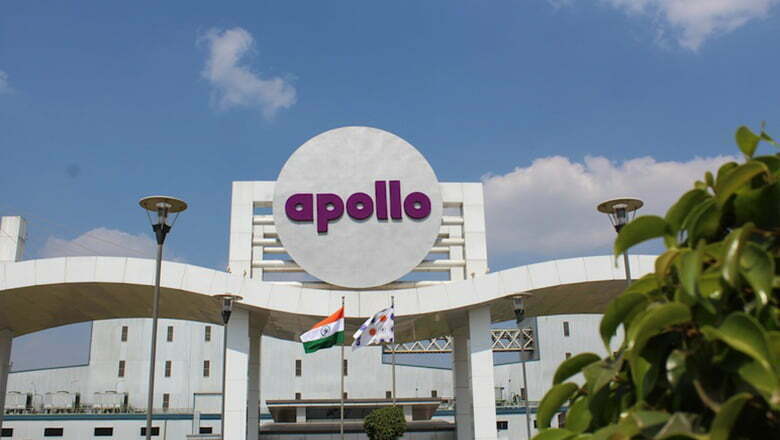 A tyre is the only part of the vehicle – that grips or remains in touch with the ground at all times, irrespective of whether the vehicle is static or in motion. Also because the tyre is in direct contact with the road, its condition affects the performance and makes a big difference for the safety of people, both inside or outside a vehicle. Advances in tyre technology have paved the way for a number of intelligence gadgets, devices and sensors to measure the tyre pressure, temperature, tread depth, and surface conditions in the future vehicles. Still, tyre blowout is a leading cause of vehicle accidents and fatalities.
Low air pressure can make the driver lose control and cause the vehicle to hit a moving or stationary object in its path. Even if all the vehicles use quality tyres, they need to be regularly checked for the tyre pressure and excessive heating.
There is always a lurking danger for those behind the wheel or on-road just outside – anytime during day or night. This danger or risk increases during bad weather. Wet roads diminish the driver's ability to control the vehicle and magnify the chances of a crash – even at relatively slow speed.
It is a common perception that rainfall increases road crashes. The flow of rainwater through treads or grooves of tyres of vehicles running at high speed on the wet road, give rise to hydrodynamic pressure or force which deteriorates the traction, driving control and braking performance. Hydroplaning is a phenomenon that occurs when the water on the road – in front of the vehicle gathers below the tyres – in much larger volume than they are able to displace. When that happens, the pressure due to the thin layer of water or liquid below the vehicle elevates and makes it slide — breaking the direct contact with the road surface. This makes vehicles – skid and go out of control – in a fraction of a second.
The worst part of the story is that this phenomenon can occur even without a massive rainfall, and even while driving at a slow speed. The greatest risk due to hydroplaning can be within the first ten minutes of light rain when the water or oil residue on the surface of the road – spilled by other vehicles combine to make the road slippery, and make the vehicle lose control.
Apart from the intensity or duration of rain, water depth, wheel track depth, road grade, and pavement texture — a number of factors like the vehicle's speed, braking, steering, tread wear, and inflation of the tyres magnify the danger of accidents on wet or slippery road surfaces. Needless to say, the skill and ability of the driver to control the vehicle also make a big difference.
As always the best way to overcome the danger associated with hydroplaning is to prevent it. It begins with proper vehicle maintenance and tyre pressure – even before you hit the road. Low tyre pressure or inflation can increase the risk of hydroplaning. In the wet weather, you need to make sure that the brakes are in working order and you can rely on them. To do so you need to check your brakes while driving, especially after the rainfall begins because the water in the pits and potholes on the road surface can diminish your braking efficiency. The water on the road can make you lose control or make your vehicle cover twice as much distance before coming to a stop. The best thing to do in such a situation is to slow down and brake frequently to dry out the brake pads and improve their efficiency. The only other logical alternative is to increase the distance with other vehicles as well as pedestrians on the road to avoid abrupt or aggressive braking that can lead to a collision due to sudden skidding or stalling. You may also make sure that your headlights are on, even during the daytime to ensure that you are visible to others on the road and turn on the viper or manually wipe off the water splashed by other vehicles on your windscreen which might blur or totally impair your vision.
Skidding due to lack of tyre-to-road friction is a major cause behind most road accidents – all over the world. More than 90% of deaths on the world's roads occur in low and middle-income countries which own just 48% of all registered vehicles. According to estimates road traffic deaths worldwide are expected to more than double and account for – 2.34 million (3.4%) deaths in 2020 as compared to 0.99 million in 1990.
India presently accounts for nearly 10 of the total 1.2 million fatal accidents in the world. Every 5 minutes one person dies due to road crashes in India. Scientific studies have revealed that 12.8% of all crashes occur due to deterioration of wet roads. Cracks and potholes develop due to heavy rains during monsoons and cripple the smooth flow of road transport. Other factors like poor drainage, expansive subgrade soil and use of inferior material lead to deterioration of wet roads, as well as widening of cracks and potholes. The rain reduces the speed of vehicles and leads to weather-related accidents. According to the Transport Research Wing of the Ministry of Road Transport and Highways some 36,594 accidents happened during rains in 2016 (27% of total weather-related accidents).
As compared to normal days—road crashes increase and lead to deaths during rains. Low-intensity rains for a long period are more disastrous than high-intensity rains over a small duration. Poor drainage and penetration of water is a major cause behind the skidding of vehicles and accidents. Lack of tyre to road friction, and destruction of pavements – is a leading cause behind cracks, depressions, potholes, as well as deterioration of roads and pavement structures. Besides affecting the serviceability, riding quality and safety of roads, this also disrupts the smooth flow of passengers and freight in India, where – as per conservative estimates – 90 % of passengers and 65% of goods are transported by road.
Every year during monsoons— rains bring destruction like the widening of potholes and provides resistance to the vehicles moving on the road. Seepage of water, improper drainage, and deterioration of asphalt roads accelerate the widening of cracks, and weakening of the bonds due to the hydrophobic nature of bitumen. This also affects the strength, durability, and loss of cohesion of the asphalt layer. Low speed of vehicles during rains, multiply the impact on roads.
The rainwater and moisture penetrate the road surface — leading to loss of strength and load-bearing capacity of the low quality, inferior or substandard materials and asphalt used for road construction. The main reason behind this is an improper and inadequate drainage system in cities like Delhi where the population has increased manifold and the old drainage system and sewers are unable to handle the rainwater which spills over on the roads, penetrate through the pavement and makes it weaker. Lack of maintenance or blockage due to plastic and other non-biodegradable waste is another reason.
According to the US Federal Highway Administration over 5,748,000 vehicle crashes i.e. 22% of all crashes (nearly 1,259,000 every year) – occur due to bad weather. A majority of these weather-related crashes—73% (900,000 crashes) happen on wet roads or wet pavement and 46% (nearly 600,000) occur when it is raining. Over 350,000 persons are injured and nearly 4,500 persons are killed in the wet pavement crashes while another 225,000 persons are injured and 2,800 are killed in road accidents during rain.
Almost 19% of the total accidents occur on wet days. The number of accidents on wet days is double that of corresponding dry days because of low visibility, and less friction on wet roads and pavements. Skidding and lack of tyre-to-road friction is the single most important, apart from factors like vehicle speed, traffic flow, road geometry, traffic density, and wet-pavements –  is the cause behind most road accidents all over the world. It is a well-known fact that rainfall and precipitation lead to more accidents than dry spell which means the number of dry days between two consecutive wet days.
What this means is that it is more dangerous to drive after the rain than during the rainstorm. So be safe during the rain – especially after it! Obviously, there is a lot more science – below the tyres or under your feet which you may like to give credit for.
This brings us to the question – what should you do – god forbid— if you come face to face with such a situation. The best thing to do in such a situation is to keep in mind that you are gliding over water and hence shouldn't make any sudden mistake that can complicate things. Here are a few safe driving tips that you should follow:
First and foremost: slow down! It takes longer to stop on a wet surface. As far as possible, do not apply sudden hard brakes because they can make you lose control
Stay in the middle of the road as water pools are formed on the side lanes.
 Follow the 3 Second Rule – maintain a safe distance from other vehicles, especially on wet roads
Focus your attention on the brake lights of vehicles in front of you
Release the accelerator to allow the vehicle to gradually slow down and come to a stop on its own
Hold on to the steering to keep going straight. Sharp steering wheel movements can make your vehicle swerve out of control
Gently apply brakes – when the vehicle slows down and regains contact with the road surface
Above all, don't panic, in all probability, you can avoid a crash if you adhere to these basic prevention tips. These tips seem easy, but many drivers don't follow them. This in fact – is what leads to most accidents.
The basic difference between a good or bad tyre is its traction, grip or friction on the asphalt surface. Rubber and asphalt have a high degree of friction. A rough surface means – higher friction and grip but when the roads are wet, the friction between rubber and water is low. This is where tyre treads come in. Deeper the grooves– better the traction in wet conditions.
The grooves on tyres push-away or displace the water, oil spill, mud or snow below the tyre and remain in contact with the asphalt. This leads to traction and avoids skidding of the vehicle on road.
The deep grooves on the tyres invariably help to remove most of the water, but despite the best effort some of it remains. This is where a number of small grooves on the tyre called sipes come in. The sipes or treads on the tyres – expand due to friction – and suck the water on the road surface.
Sipes are small grooves or slits on the surface of the rubber tyre to improve traction. More the number of sipes – better the traction. The word Sipe comes from John F. Sipe who patented it in 1923. John worked in a slaughterhouse and often slipped on the wet floors so he cut slits on the rubber soles of his shoes for better grip. Years later his son Harry E. Sipe, popularized the use of sipes across the USA.
Today many tyre manufacturers use different rubber compounds and tread designs to improve the grip or traction of tyres. A study by the US National Safety Council revealed that siping improves the stopping distance by 22 %, and rolling traction by 28 %. Typically, wide, straight grooves lead to low noise and better water removal.
There is more to tread design that just carving a few lines on rubber. Tyre treads improve traction and rolling resistance. A flat or under-inflated tyre offers high rolling resistance. It can slow you down and make the engine work harder. This is why Cold-weather tyres are made of soft rubber but using them in warmer weather may quickly wear the tyre down due to high rolling resistance and lead to higher fuel consumption.
There are three types — symmetrical, directional, and hybrid — tyre treads designed for different road conditions and driving styles.
Symmetric – the standard tyres used in most automobiles are long-lasting, quieter and cheaper than other tyres. They have continuous grooves on both sides and are hence more versatile. They offer good stability, produce less noise and can be rotated to prolong the life of the tyres.
Directional or uni-directional tyres – with V-shaped grooves can only be fitted in the direction of rotation. They are more suitable for use during winter or wet weather, as the V-shape helps effortlessly clear out the water or snow away from the path of the vehicle. This helps to displace the water and avoid hydroplaning. Directional tyres are designed and angled to perform best on their specific side.
Hybrid or asymmetric tyres are most commonly found on sports cars and have large, heavily grooved tread blocks for improved stability and maximum grip while turning negotiating corners on both wet and dry roads. The inner and middle side of these tyres is better or ideally suited for wet and/or winter conditions while the large treads on the outer side is designed for smooth movement on dry surfaces. These tyres have "outside only" and "inside only" stamped on them to make sure that they are fitted correctly. However because of their asymmetrical tread pattern — they can be rotated in multiple ways.
Similarly, dry tarmac racing tyres are made up of smooth, soft, sticky rubber that melts at high speeds improving the traction. This is why racing tyres are legally not allowed to be used outside the racecourse.
In what promises to be a dynamic Government-Corporate initiative Apollo Tyre – an undisputed leader in the Indian Tyre Industry is collaborating with Global Automotive Research Centre (GARC) to create the first of its kind wet grip testing track at Oragadam near Chennai in Tamil Nadu.
Headquartered in Gurgaon, Apollo Tyres has been in the tyre business since 1972, while the Global Automotive Research Centre (GARC) is a Chennai based Government of India body promoted by the Ministry of Heavy Industries. It is empowered by the Ministry of Road Transport & Highways under Rule 126 of Central Motor vehicles Rules 1989 to test and certify all type of vehicles, and components in accordance with the national and international standards. As per rule 126A of the Central Motor Vehicle Rules, test agencies are vested with the powers to conduct tests and enforce the provisions of the Central Motor Vehicle Act and Rules.
The motive behind the Apollo test track is to make it possible to check the rolling sound emission, adhesion, rolling resistance, and grip of tyres on wet surfaces. It will make it possible to test wet tyres in accordance with the AIS 142 and UNECE R117 specifications and make India self-sufficient in tyre technology.
According to Satish Sharma, President, Apollo Tyres Asia Pacific, Middle East & Africa (APMEA) division, the prime role of this facility is to test and provide the highest quality tyres to the discerning customers in the domestic Indian market, while meeting the exacting standards and labeling requirements in the nearby export markets.
The upcoming test track is in keeping the Government of India's initiative to introduce 'Star Rating' of tyres in tune with the Tyre Labelling regulation in Europe. The objective behind all this is to ensure environment-friendly, economically viable, safe, and fuel-efficient tyres that also produce less noise. So far the biggest hurdle behind Star Ratings has been – unavailability of state of the art facilities to test and assess traction and braking performance on a wet surface.
The objective of the benchmarking process is to understand and evaluate the current position of the Indian tyre market in relation to defined baseline value and to identify appropriate policy options to achieve performance improvement.
According to Daniele Lorenzetti, Apollo Tyres CTO, the India's first wet grip tyre testing track being developed in collaboration with government of India's GARC and NATRiP will help Apollo Tyres keep abreast with global tyre testing best practices – being followed in Europe and other advanced countries. The in-house test facility certified by TUV Rheinland- a global leader in independent inspection services, founded 145 years ago will reduce the time and testing cost of tyres sold in India and nearby markets and help Apollo explore new opportunities and challenges in the field of tyre testing.
M V Ramachandran, OSD Apollo Tyre – GARC Tyre test team believes that the new facility will help fine-tune the ABS track as per the highest international standards, which is highly udable.
Recent advances in automotive technology and proliferation of expressways has made it all the more necessary for drivers to know the basics like the role of tyres, maximum load rating, maximum speed index, tread wear indicators, and tyre pressure monitoring system (TPMS) to reduce the loss of life in fatal accidents. This is a challenging task and involves balancing of multiple functions and performance parameters like radial load, speed, adhesion, rolling resistance, and fuel efficiency for better road safety and comfortable ride irrespective of the weather and type of road. The tyre testing engineer's job is not easy because each tyre has its own characteristics or 'fingerprint' and the tyre is a highly engineered component.
Testing and validation of tyres is a vital parameter to judge the performance of vehicles in which they are fitted and plays a crucial role for enhancing the safety of motor vehicles and road users.
The new Apollo wet test facility using well-established industry testing protocols, industry best practices, and sampling strategies has all it takes to herald a new dawn and leverage the tyre industry towards a bright future… A new era of fuel efficiency, endurance, rolling resistance, noise-free environment, and braking efficiency – that is not the after-effect of an accidental error or miscalculating; but a well-planned step towards futuristic operating standards…