The Government of India is understood to be planning to bring about a change in the promotion of Army, Air force & Navy above the Maj Gen and equivalent ranks on the basis of 'merit'.
Does this mean all officers who have managed to reach this level at the fag- end of their career are not among the best and do not deserve to be promoted? The issue is not all that simple as it seems because at the end of the day everyone who joins the armed forces expects to be recognised and promoted but not everyone makes it – simply because many of them get eliminated in the race and only a select few reach the top.
Also, the question foremost question in the minds of the rank and file of the armed forces is – would this so 'merit' based promotion policy – open the flood gates for outside influence from MoD or any other agency for vetting the officers 'they think' are fit for promotion.
Taazakhabar News spoke to a number of senior officers to know their views on the subject that has vertically split the rank and file in the armed forces. Excerpts:
Lt Gen Shokin Chauhan, PVSM, AVSM, YSM, SM, VSM – Former Director-General, Assam Rifles and Chairman, Cease-Fire Monitoring Group
I find this to be a very mischievous and incorrect move. Selection in the armed forces right from the day an officer passes out of NDA or IMA is based on merit. The ratio of selection from Lt Col to Lt General is one-third.
In other words, only 33 out of 100 Lt Cols become full Colonels. Likewise only 33 full Colonels become brigadier. Only 33 of these 1500 odd brigadiers make it to the level of Major General and out of 40 Maj Gens only 6- 9 officers are promoted to Lt Gen in the command and staff stream, which is the feeder for the appointment of an Army Commander (Corps Commanders).
As a result, .01% of officers who join the service reach the top and many of them retire much lower in the chain. Even this 33% promotion is not guaranteed and in some batches, only 22-23% of officers manage to get selected for promotion.
Hence all promotions in the armed forces are based on merit till the level of Army Commander where one must have at least 18 months of residual service from the date of picking up the assignment. So to say that merit and not seniority would be the new criteria is mischievous and incorrect. I don't subscribe to the logic of this seemingly new initiative.
Lt. Gen. K J Singh, PVSM, AVSM & Bar – Former General Officer Commanding-in-Chief Western Command
Armed Forces already follow the merit-based system, which is based on approved quantified parameters aided by value judgement. The system has been approved by Government and has undergone judicial scrutiny; it is also periodically compared with contemporary models and reviewed.
Apprehensions on the proposed system being utilised to pick & choose lead to the politicisation of top rungs have come up. It is also not clear as to what additional parameters will be applied to fine-tune merit identification. It is also not clear as to what additional competencies will be required by the selection body & how will they imbibe it? Career management models at the apex should not be tinkered with and changed only after due consideration & consultations.
Read:
Promotion based on seniority or merit – what does the Army really need?
Merit-based promotion system: much ado about nothing?
Lt Gen S K Bahri PVSM – Former Master-General of the Ordnance (MGO)
Even now promotion of officers till the Army Commander level is on the basis of merit. Even right now there are selection boards that decide the name of officers fit for promotion from Lt Col to Col, Col to Brig, Brig to Maj Gen and Maj Gen to Lt Gen. And so on for Lt Gen to Army Commander and COAS. All board proceedings are sent to MoD for confirmation. Generally, up to the Army Commander level, there is hardly any differences of opinion but political meddling starts at the level of Army Commander to Chief.
Some of the examples of such controversial decisions include how Gen P S Bhagat and Gen Sinha were sidelined. Likewise, Gen Bipin Rawat took over as the 27th Chief of the Army Staff superseding two senior Lieutenant Generals, Praveen Bakshi and P. M. Hariz. In 1996, when Mulayam Singh was the Defence Minister Maj Gen B.S. Malik who wasn't even approved by the selection board was given an extension and promoted at Mulayam's behest. So to say by the large the promotions in the Army have always been on the basis of merit but the new move would make room of political interference and meddling at all levels from Col upwards.
Lt. Gen. (Dr.) N. B. Singh, PVSM, AVSM, VSM, ADC – Former Director-General of Corps of Electronics and Mechanical Engineering (DGEME), Director General Information Systems (DGIS) and founding member of Armed Forces Tribunal, Jabalpur.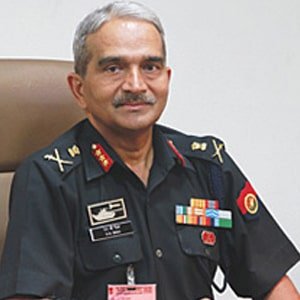 I support this initiative because purely seniority-based promotion has given uncanalised powers to the Chiefs to shape the hierarchy. As a consequence, we are seeing a number of good officers getting fixed at one and two-star ranks, since the date of birth is deciding who will become Army Commander and COAS. Giving so much power to one individual has led to this condition. In the Tribunal we had officers directly casting allegations of bias on the COAS.
When merit is evenly distributed at IMA, how come the majority of the senior lot is from Infantry? What about others.
In the US the Chairman Joint Chiefs of staff is picked up from amongst approx 15 to 17 Generals and Admirals by the President. Nobody has doubted the POTUS.
Lt Gen A. B. Shivane, PVSM, AVSM, VSM – former Director General Mechanized Forces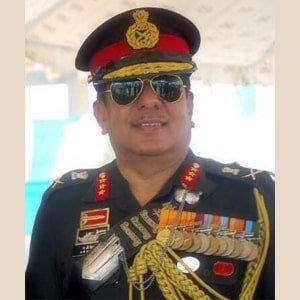 While we look at selection criteria of Operational and strategic military leadership we need to look deep and also review our professional military education at each echelon in the defence forces. The higher military leadership challenges for the future get impacted by the rapid change in geopolitics, societal impact, technology and the multitude of threats that are manifesting across several domains.
Like war has an eternal nature and an evolving character, similarly, the selection of future military leadership while grounded in basics must evolve with the changes impacting the battlespace and national security canvas. We do not require good tactical Generals but we require Generals tactically sound with thorough understanding of the operational and strategic level of joint warfare fighting. Strategic leadership requires different criteria for selection. We require professionals who are visionaries, proactive, decisive, technology savvy and most importantly who are men of steel not men of straw.
This requires not only a change in the conduct of professional military education but also a review of the selection criteria for higher military leadership. The erstwhile "birth cum commissioning seniority versus merit" criteria, requires rebalancing and restructuring of the selection process wherein merit takes precedence in a fair and transparent manner beyond parochial outlook. While it has partly manifested in terms of final selection being done from a panel based on seniority approved by the political body, yet it needs to be institutionalised and not be personality-based. The key threat remains the politicising of the selection process and encouraging political patronage in a democracy wherein the quality of politicians is itself a suspect. It is thus important that the study by the Vice Chief's must give due weightage to the specific merit criteria for higher military leadership selection yet the moral fibre must not erode.
Maj Gen B K Sharma AVSM, SM & Bar – Director, United Service Institution of India (USI)
The system of selection in the armed forces is stringent and strictly based on competitive merits. It has stood the test of time.
However, in case of poor spoken reputation or in case of professional incompetence the government can intervene and select an officer with better competence and spoken reputation. But this should be an exception than a rule.
Maj Gen Dr Rajan Kochhar – Former MGAOC Central Command
The Indian Armed Forces have been following a quantified system in its promotion policies encompassing a vast array of factors like confidential reports, performance in the discharge of duties, important attributes of leadership like integrity and loyalty, discipline and selection on important courses of instructions like DSSC, HC, HDMC and NDC and gallantry/ distinguished awards earned. This is coupled with the value judgement by a board to finally arrive at a merit-based result. The organisation has a pyramidical structure, hence approximately less than two per cent of officers of a batch rise to a three-star rank in the armed forces.
There appears to be a misconception that promotions in the armed forces are tilted in favour of seniority. The reality is that seniority comes into play only when merit has been established through a credible and transparent selection process so that placement of officers approved is carried out on basis of seniority. The senior officer being placed first and thereafter all approved officers get placed in their own turn. It appears this aspect of merit and seniority has not been properly understood in the present Govt order.
The current system ensures that all officers are promoted to the rank of time-scale colonel and equivalent based on their years of service. Other than the time scale promotions i.e., Lieutenant Colonel to Lieutenant General, are based on successive promotion boards for each rank which is entirely based on merit. Seniority and residual service criteria are only used while selecting Army Commanders from the already approved Lieutenant Generals. Therefore, Merit-based promotion is already practised in the armed forces and no external agencies or considerations need to be imposed to keep the armed forces apolitical. Any compromise in this sphere can have serious ramifications for national security which must be avoided at all costs. In any case, the service headquarters, Ministry of Defence and the government have the authority to review names of officers against whom there might be adverse inputs on the grounds of integrity, conduct, moral turpitude or medical condition.
Brig Arun Bajpai
The current CDS Bipin Rawat was promoted superseding three Army Commanders who were senior to him just because Modi Sahib wants all the dirty work to be done by him. First, he ruined Army for three years as the Chief, now he is all set to ruin the Indian Armed Forces as CDS.
In the present situation from Maj upwards officers are approved for promotion by selection boards, hence only capable people get a promotion. These boards have senior army officers as members. On the face of it, the current proposal favours promotion on the basis of merit but which authority is qualified to check this merit? Till now all promotions have been on merit and decided by senior Army officers. For Chief and CDS who will be the merit checking the authority of the MOD Babus? Even during the Congress rule, they did not disturb the promotion rules but Modi sahib along with BiRa seem to be hell-bent on ruining the Indian Armed forces. As it is no Son of Netas or Babus is going to join the Armed forces. This new method of promotion will totally ruin Armed Forces. Maybe Modi Sahib is planning to fight the war himself. Good luck to him.