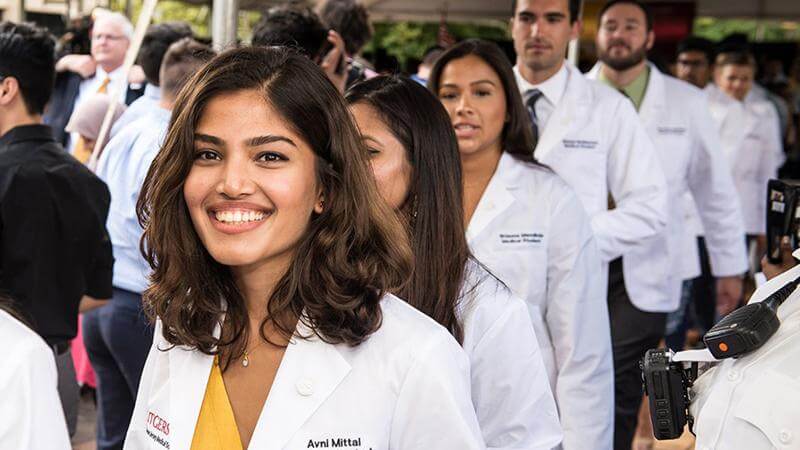 According to a recent report published in November 2020 only seven in 100 enterprises in India today are being run by women. As this and other studies suggest – women's empowerment, is just an empty slogan and the real impact on ground zero is an even bigger zero. However, over the years a few women entrepreneurs have emerged as the true torchbearers of women empowerment. Here we chronicle the journeys of some of such Indian women entrepreneurs who have not just shattered the glass ceiling, but are destined to achieve even greater heights in the years ahead.
Dr Karimpat Mathangi Ramakrishnan – Padma Shri
Dr Karimpat Mathangi Ramakrishnan is an Indian paediatric plastic surgeon and is the recipient of the Sushruta Gold Medal from the Sushruta Society of India. She has also won Hari Om Ashram Award from the Association of Surgeons of India and the lifetime achievement award from the National Academy of Burns India. She is currently the head of the Paediatric Intensive Burn Care Unit and Plastic Surgery in Kanchi Kamakoti Childs Trust Hospital, Chennai.
Dr Pritika Chary
Dr Pritika Chary, the first and only lady in India qualified both as a Neuro physician and Neurosurgeon. She specialises in brain-related disorders like stroke, epilepsy, dementia, Parkinsonism, developmental delay in children, speech disorders and aphasiology, as well as cognitive and behavioural neurology. Dr Chary has also been a pioneer in epileptology in Chennai since 1985.
Devita Saraf, Founder, Vu Televisions
Devita Saraf is the founder, chairman and CEO of $150 million luxury television brand Vu Televisions. She was recently adjudged India's richest self-made woman under 40 for building an empire worth almost Rs 1200 crore. What she started as a bootstrapped company a few years back is now a tech conglomerate. Constant evolution, innovation and adoption of cutting-edge technology has made her brand stand tall among the list of global giants in the segment of premium-quality television. The entrepreneurial journey of the Mumbai woman started after she completed her education in the US. In her own words, "I don't think you have to become a man to show you have power".
Aayushi Kishore, Co-founder, Fire-Boltt:
Aayushi Kishore, a young and spirited individual, began her entrepreneurial journey nearly five years ago with the inception of Fire-Boltt, which is a pioneering brand in the wearable and audio devices segment. Along with a wide range of wearable and audio devices to meet the needs of young Indians, Aayushi, along with her partner Arnav Kishore, introduced a global first concept of an Entertainment-Fitness-Rewards ecosystem with Boltt Play app, wherein users can earn rewards merely by walking, running, watching movies or listening to music. The app has already touched the 1 million user base mark within 12 months all through organic routes. She has been ranked among Top 100 women in Wearable and Consumer Tech and also recognized at the World's Young Entrepreneur Award.
Rishu Gandhi, Co-founder, Mother Sparsh:
Rishu Gandhi left her job at Infosys to pursue her passion and launched Mother Sparsh, a brand dedicated to the holistic wellness of children and mothers. Over the past five years, the brand has been producing innovative plant-based, natural and eco-friendly baby care products that are perfect for the sensitive skin of little ones. The beginning wasn't easy for Rishu Gandhi, but it was the support of her husband and co-founder Dr Himanshu Gandhi, along with her family members, that led her to achieve her goal. Her brand is among the first in the country to launch eco-friendly 98% water-based wipes that are biodegradable in the Indian market.
Shivangi Mittal, Co-founder, TNW-The Natural Wash
Shivangi Mittal, co-founded TNW-The Natural Wash, along with her life partner Akshit Goel in 2019. Since its inception, the brand has swiftly emerged as an entity that offers ancient Ayurvedic skin and body care regimen packaged in a modern envelope. Shivangi drew her inspiration for traditional Indian remedies for skincare from her grandmother, who possessed beautiful blemish-free bright skin even at her old age. The realization that her grandmother used only traditional Indian remedies to pamper her skin was enough to inspire her. It was this unique combination of fresh entrepreneurial mindset and learning of ancient Ayurveda and age-old natural ingredients that led to the evolution of Shivangi's own brand.
Reetu Jain, Co-Founder, OMOTEC
Reetu Jain is the Chief Mentor and Founder of "On My Own Technology – The MIT of India" has over 21 years' experience in the field of research, consumer understanding & product development. She has spent the last 4 years doing extensive research and development work in the field of robotics. Reetu excels in technology Innovation & Research and has won 18 International Awards and 42 National Awards. She has filed 2 patents and published 6 research papers. She has created an ecosystem of 6 innovation Labs in Mumbai and Pune which train nearly 5000 students per month and allow them to improve their conceptual knowledge of Math and Science. Reetu's mission is to guide young student entrepreneurs to achieve their goals and help them build a productive and progressive career. She has mentored many students in Science & Engineering oriented innovation and prototyping projects. Her students have won 16 International Awards, 27 National Awards, and published 3 research papers.
Meenu Bhatia – Co-founder VANS Skilling and Advisory Pvt Ltd and Founder @ YUGMA
She is a Co-founder of VANS Skilling and Advisory Pvt Ltd and Founder @ YUGMA that works with B-Schools across India. A passionate believer in the infinite potential of people Meenu has been working to build high-performance teams and organizations for the last 16 years. Prior to this, she has worked for companies like Piramal Group, Godrej Industries and, CHEP an Australian MNC. She has worked in multiple geographies across the globe like the USA; UK; Europe and SriLanka. She pursues teaching and writing as a hobby; has taught and coached more than 500 students so far. Her core competency is her interpersonal and people management capability that enables her to win the respect of the clients that she works with. Her key strength is strategic thinking and long term vision and flair for business. Meenu lends strategic perspectives and helps her clients align HR with key business deliverables.